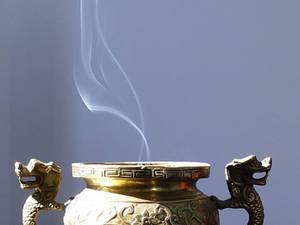 Data:
piątek 1 października 2021 (17:00 -22:00)
sobota 9 października 2021 (09:00 -11:00)

Miejsce:
Shambhala Krakow
Nauczyciel :
Sarah Coleman
COORDINATORS :
Joanna Helfer & Barbara Regucka
Osoba do kontaktu : Joanna Helfer
Weekly Retreat: The Joy of Letting Go -
Exploring the Buddhist path towards wisdom and compassion
As human beings, we have a choice: to get tangled up in confusion, trying to maintain the illusion of comfort and control, or to awaken to our true nature of bravery and compassion. The core Buddhist teachings and meditation methods show us how to turn toward—not away from—moments of intensity, and recognize emotional energy as primordial wisdom. This includes recognizing our personal patterns and learning to transform them, which helps us to reveal the wisdom within emotion. Step by step we develop a complete acceptance and openness to all situations and all people. We learn to experience everything without mental reservations or blockages, so that we don't withdraw into ourselves. Freeing ourselves by letting go of our personal patterns we are increasing our ability to open our hearts to and support others. By becoming brave enough to trust our innate wisdom, we are increasing our ability to contribute and make a difference in society. In this week of intensive meditation, we will be exploring teachings from both the Buddhist and Shambhala traditions. Practitioners of all levels are welcome. Mindfulness and Awareness Weekthun - a week of intensive meditation. This is a chance to get together in a container of gentle discipline and meet our minds, a chance to find out what can happen when we start treating ourselves with a different kind of tenderness and stop running away from ourselves. There will be talks, and instruction available from qualified MIs.... appropriate for meditation practitioners of any level. Beginners are welcome.
Teacher: The program will be led by Sarah Coleman. She has been a student of Chögyam Trungpa, Rinpoche, and Sakyong Mipham Rinpoche since 1972. Serving as Chogyam Trungpa editor for many years, she had the good fortune to spend a lot of time with him and worked on many of his publications, including Shambhala, the Sacred Path of the Warrior. Sarah has taught extensively for more than thirty years, and has been living and teaching in Europe for the past sixteen years.
Costs: 400 Euro – registration before 01th August
450 Euro – registration after 01th August
- including accommodation, 3 meals a day and teaching costs .
To confirm registration you should transfer prepayment 80 Euro for Shambhala Krakow account :
Osrodek Misyjny Krakowska Grupa Szambali
ul.Miodowa 32/5, 31-052 Kraków, Poland
Bank: Alior Bank S.A. Oddział Kraków
IBAN: PL58 2490 0005 0000 4600 2234 5175
SWIFT code: ALBPPLPW
Place: The program will take place at the Na Wymyślu agritourism farm with beautiful views of the Tatra Mountains, Pieniny Mountains and Gorce Mountains.
The number of places is limited !