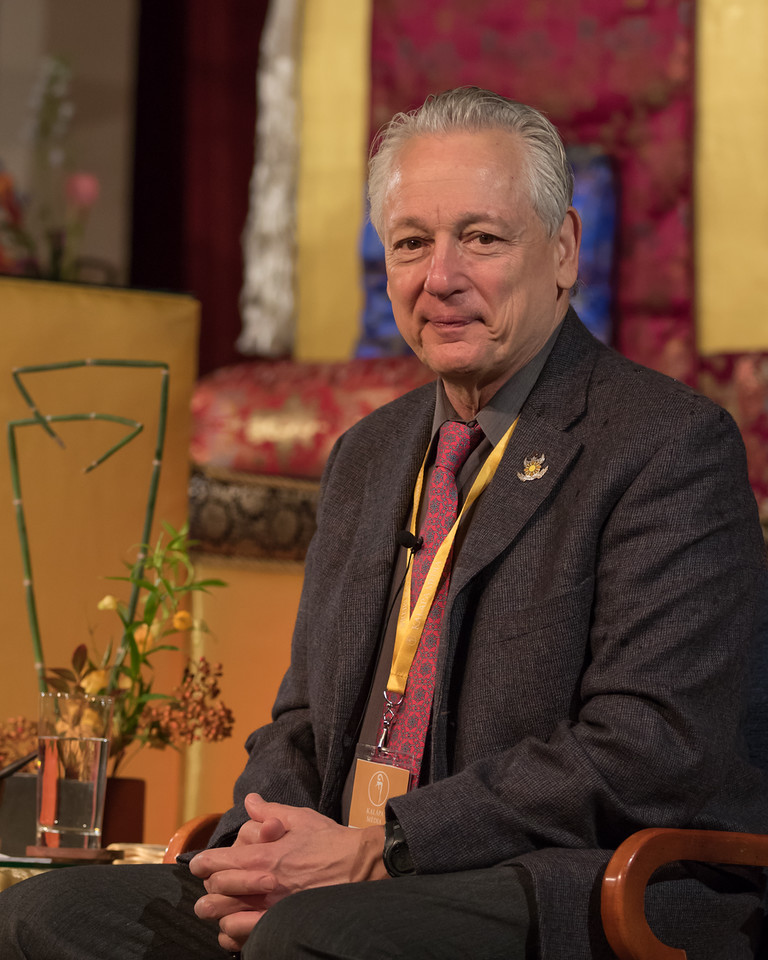 Data:
piątek 14 maja 2021 (18:00 -20:00)
sobota 15 maja 2021 (12:00 -20:00)
niedziela 16 maja 2021 (12:00 -19:00)

Miejsce:
Shambhala Krakow
Nauczyciel :
Acharya Fleet Maull
Koordynator :
Mirosław Flokiewicz
Osoba do kontaktu : Mirosław Flokiewicz
We all know that we are living through extremely challenging times with the Covid-19 pandemic and social, economic and political instability. Climate change is already creating environmental disruptions around the world, and this is likely to get much worse before it gets better, if it does. These disruptions will cause even greater social, economic and political instability and could even lead to a systemic collapse of some kind.
In this weekend program, you will learn the basic physiology and neurobiology of extreme stress, trauma and resilience, as well as the neurophysiology of self-regulation for optimal resilience. You will also learn mindfulness-based techniques for enhancing your physical, mental, emotional and spiritual resilience. Optimizing our resilience sufficiently to meet severe and extreme challenges requires a fundamental shift in your mindset. Renowned mindset teacher and author of Radical Responsibility, Fleet Maull, PhD, CMT-P will lead experiential exercises designed to support you in embracing a growth mindset, the mindset of those who survive and thrive in the most challenging circumstances. Dr. Maull trains police, correctional officers, and other public safety professionals, as well as frontline health care workers, in the model he developed: Mindfulness-Based Wellness & Resilience (MBWR). During this online, intensive training, you will learn simple, evidence based skills and practices for optimizing your health and building your resilience.
It doesn't matter where you are currently on the scale of health, fitness and resilience. We can all begin making simple improvements right away that will have dramatic results and which may someday save our lives. For parents, developing these skills and raising resilient kids is of critical importance in these times in which we are living.
The weekend will begin on Friday evening and continue with six hours of training on both Saturday and Sunday. Regular breaks will be provided to avoid Zoom exhaustion.
Teacher: Acharya Dr. Fleet Maull
A long-time close student of Chogyam Trungpa Rinpoche and Sakyong Mipham Rinpoche, associated with Shambhala since the 1970s, he studied contemplative psychology, transpersonal psychotherapy, founder and director of organizations supporting the rehabilitation of prisoners. Roshi in the Zen Peacemaker tradition, organizer and participant of the "Bearing Witness" retreats in the former German Nazi concentration and extermination camp Auschwitz-Birkenau. Consultant and business trainer, lecturer at Naropa University.
The program will be conducted in English with Polish translation.
Suggested donation: PLN 320
Early bird: PLN 290 paid till May 4th
Discounts: Shambhala members 10%, in special cases, it is possible to agree on a different amount of the fee or divide it into installments.
Confirmation of registration and reservation of a place on the program is a non-returnable advance payment of PLN 90 with the note "Program May 14-16" to the account:
Shambhala Krakow
Alior Bank S.A. O / Krakow
98 2490 0005 0000 4500 8581 0440