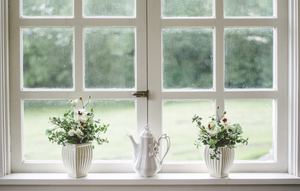 Data:
piątek 2 sierpień 2019 (18:00 -00:00)
piątek 16 sierpień 2019 (10:00 -00:00)

Miejsce:
Shambhala Szczecin
Nauczyciel :
Acharya Barbara Märtens
Dwutygodniowy wyjazdowy program medytacyjny./ A two-week long residential meditation retreat.
MIEJSCE/PLACE Gadom
Więcej informacji wkrótce / More info soon
Program po angielsku z polskim tłumaczeniem / Program taught in English with Polish translation
Otwarty dla osób początkujących / Open to beginners
ENGLISH
Awaken Heart And Mind
In this meditation retreat teachings and practices will focus on lojong or the Seven Points of Mind Training as given in The Great Path of Awakening by the nineteenth-century Tibetan teacher Jamgön Kongtrül the Great and explained by oral commentaries of The Venerable Chögyam Trungpa Rinpoche. The striking message of these teachings expresses that we can use our difficulties and problems as human beings to awaken our hearts. Rather than seeing the unwanted aspects of life as obstacles we can explore and understand them as the raw material necessary for awakening genuine uncontrived loving –kindness and compassion. It is apparent that in this present age it is necessary to also emphasize that the first step in this endeavour is to develop compassion for our own wounds.
It is unconditional compassion for ourselves that leads naturally to unconditional compassion for others. If we are willing to stand fully in our own shoes and never give up on ourselves, then we will be able to put ourselves in the shoes of others and never give up on them. True compassion does not come from wanting to help out those less fortunate than ourselves but from realizing our kinship with all beings.
The lojong teachings belong to the Mahayana Tradition of Tibetan Buddhism and are organized around seven points that contain fifty-nine pithy slogans that remind us how to awaken our hearts.